City Game in Germany
On this page you find the most popular cities where we offer our City Games in Germany! The city games are played on your own mobile device, so you will be your own tour guide. Explore your favorite city in Germany with on of our City Games.
Can't find your city?
Our City Games can be played in every city in the world. Trouble finding your favorite German city below? Don't worry! We have a game set up in your city in no time, contact us to explore the possibilities.
Berlin
The capital of Germany and the heart of the Cold War. Get lost in the rich history of this amazing city. Explore Berlin with a city game.
Munich
The capital of Bavaria and one of the most influential cities in the south of Germany. Famous for its biergarten and much more. Find you way in Munich with a city game.
Frankfurt
Well known as the financial heart of Germany, but this city has a lot more to offer than just status. Get to know Frankfurt with a city game.
Hamburg
A historical harbor city located along the Elbe. This industrial city is well known for its architecture. Discover Hamburg in a playful way with with a city game.
Cologne
The city of Cologne has been inhabited for thousands of year and breathes history. Explore the gorgeous city next to the Rhine. Experience Cologne with a city game.
Düsseldorf
One of the biggest cities in the famous Ruhr area, known for its architecture and carnaval. Enjoy the beauty of Düsseldorf with a city game.
Leipzig
Leipzig is known for producing many composers, but the city has much more to offer. Explore this unique city with a fun city game.
Nuremberg
One of the most influential cities of Europe over the last centuries, Nuremberg has a lot of stories to tell. Find your way in Nuremberg with a city game.
Bremen
Visit the Cathedral of Bremen and many other beautiful sites while playing a city game in Bremen. Perfect for a company outing.
Heidelberg
Explore the unique city of Heidelberg with friends and family with a city game. Enjoy the beautiful old city centre and go on a treasure hunt.
Dresden
Enjoy a day in the beautiful city of Dresden. In the gorgeously restored city centre there is plenty to explore. Find your way in Dresden with a city game.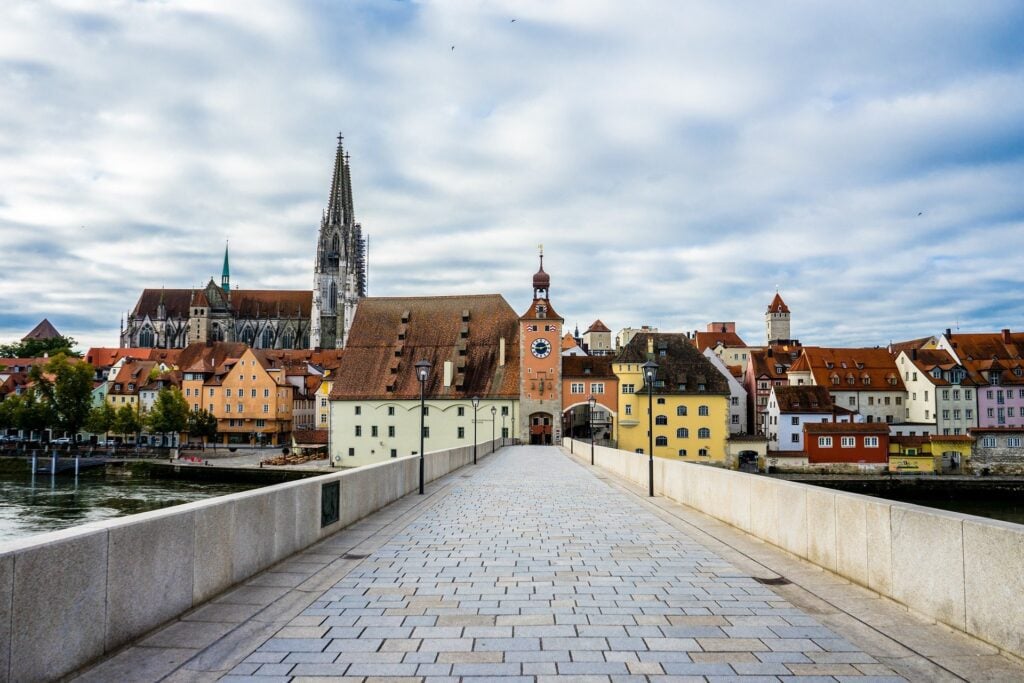 Regensburg
Enjoy a day at the Danube in Regensburg by playing a city game! Visit the many cultural heritage sites in this awesome city with friends and family.
Trier
Visit the many historical sites in the ancient city of Trier, while playing a fun and interactive city game! Perfect for a day with friends, family or perhaps a company outing.